Wallasey Churches Together Men's Breakfast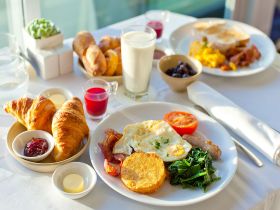 Wallasey Churches Together will be hosting a Men's Breakfast on Saturday 14th October, at 9-10:30am, at the InSpire Coffee Bar, Breck Road/Mill Lane, Wallasey.
Free cooked breakfast for all in attendance, with a contribution of £1.50 for the tea/coffee.
Guest speaker Andy Jordan will be speaking about his recent visit to Albania.
For anybody who wishes to go, or would like more details please contact Rob Woodburn on 07704 703 437, or email rwoodburn@hotmail.co.uk
Places are limited, so please contact Rob by 7th October if you wish to go.
Please let Rob know if you have any dietary requirements. Gluten-free bread is available.
article by Paul Maines
Thursday 14th September, 2017
You must login to comment