'Special Lives' A Service of Commemoration of the Departed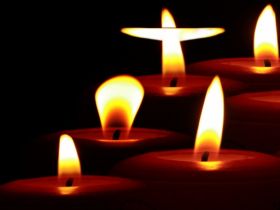 Special Lives, a service to remember those who we have known and loved and now see God face to face.
It will be held on Sunday, October 29th, 6.30pm at St James Church, Albion Street, New Brighton.
If anyone wishes to have their loved one's name's read out during the service, please email revheatheratkinson@gmail.com or fill in the forms at the back of the church, no later than Friday 27th October.
Thank you, Rev Heather.
article by Rev Heather Atkinson
Wednesday 27th September, 2017
You must login to comment