Christian Aid Breakfast Sandwich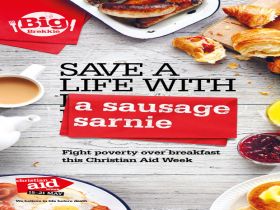 Make a difference with a Breakfast Sandwich will be served at St. James on 19th May from 9.00am 11am. Poverty is an outrage against humanity. It robs people of their dignity and lets injustice thrive. But together we have the power to transform lives.
Will you #StandTogether this Christian Aid Week (13-19 May 2018) to help families live full lives, free from poverty.
article by Rev Heather Atkinson
Thursday 26th April, 2018
You must login to comment