Worship and Prayer during the Coronavirus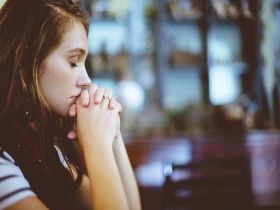 It is with great sadness and following a directive from the Archbishops, with the latest updates from our government, regarding the Coronavirus that we have to announce that all Public Services have to be cancelled until further notice. Take a look at -
https://www.churchofengland.org/more/media-centre/coronavirus-covid-19-guidance-churches-
Parish Prayer - Updated on 24 March 2020
During this emergency, I am going to offer Daily Prayer twice each day and invite all those in our parish to join me in prayer at the same time from home.
Morning Prayer will be said by me at 10am
Evening Prayer will be said by me at 7pm and the Church Bell will ring.
On Sunday prayers will be at the time when our services would have happened ie. at 9.30am and 11am.
Please join with your fellow Christians in praying for all who have been touched by this Virus and for our Communities, our Country and our World.
Here is a link for Daily Prayer in the Church of England and the resource we will be using
https://www.churchofengland.org/prayer-and-worship/join-us-service-daily-prayer
God bless you all. Stay safe and well.
Rev Heather Atkinson.
To get in touch with any questions:-
revheatheratkinson@gmail.com
Tel 01516395844
article by Rev Heather Atkinson
Wednesday 18th March, 2020
Comments
Thank you for the comforting sound of the Church bells tonight and for your prayers. Allyson x
comment by Allyson Brown
Thursday 19th March, 2020
Thank you for conducting my brother's funeral yesterday. At a very sad time your words were of great comfort to me and also to those who attended the service at Landican yesterday. Thank you, Stephen.

comment by stephen dobson
Tuesday 24th March, 2020
You must login to comment