Funerals during Coronavirus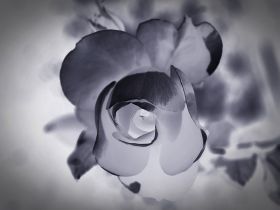 As we go further up the curve of the coronavirus infection, government guidelines have tightened.
Funerals at the graveside or in crematoriums can still take place, but only in line with the Prime Minister's Statement of 23 March 2020. In a joint statement the bishops said: "In the light of the Government's measures, announced by the Prime Minister this evening, we urge everyone to follow the instructions given.
This means that only the immediate family of anyone deceased may attend.
Everyone else is being asked to remember the person and give thanks at home.
Here are two prayers which you may find useful if you can't go to the funeral of a friend or family member.
Dear God,
Thank you for xxxx, for all that they meant to me and others.
I so wanted to say goodbye, to be alongside my friends and family.
Help me to know you are there,
Holding all my hopes,
Holding all those I Love, especially xxxx,
And holding me this day.
Be close this day with your peace and hope.
Amen.
Loving God,
Life is so strange just now – I don't know what to do.
Comfort me with your presence,
Be with all who grieve
And give us strength and courage to face this and all the days ahead.
Amen.
See also the resource link below to help with this.
These are resources which may help you in your bereavement -
https://www.churchofengland.org/more/media-centre/news/sadness-grief-and-being-there
Please respect this new guidance to protect the family and others involved.
God bless you all. Stay safe and well.
Rev Heather Atkinson.
To get in touch with any questions:-
revheatheratkinson@gmail.com
Tel 01516395844
article by Rev Heather Atkinson
Sunday 22nd March, 2020
You must login to comment