Parents, Carers and Tots
We have Parents Carers and Tots groups at both of our churches:
Parents, Carers and Tots at St James, New Brighton
St James Parents, Carers and Tots meet on Monday mornings between 09:30 and 11:30 during term time. The children enjoy playing together and making pictures of the various seasons - have a look on the wall at the back of the church and you will see the art work! A number of the mums are very artistic and encourage the children to paint and draw. Often we have a "sing-song" at the end of the morning.
For more information about this group, please contact Jenny Davies by emailing info@stjameswithemmanuel.uk.
Little Hands at Emmanuel
Little Hands is a Carers and Tots group that meets on a Tuesday morning between 09:15 and 11:15 at Emmanuel Hall. We have a steady number of carers in all forms, ranging from Grandparents, Parents and Child-minders, most of whom have come since we started five years ago. Some weeks we can have as many as 25 children.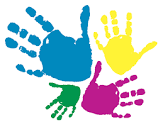 Every other week we try to do some craft, mostly depending on the seasons. We do crafts for Harvest, Bonfire Night, Christmas, Valentine's Day, Mother's Day and Easter, and some things in between. We always support Children in Need including a Teddy Bears Picnic and Red Nose Day.
Every year, we also have a Christmas party – along with a very special visitor.
For more information about this group, send an email to info@stjameswithemmanuel.uk, with the subject of Little Hands, or call Cath on 0151 630 6447, or call Clare on 07411 865 005.