Funerals during Coronavirus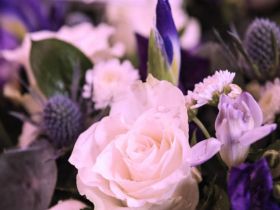 Christian funerals are continuing during Coronavirus but with some adaptations because of the exceptional circumstances.
The Bishop of Gloucester, the Rt Revd Rachel Treweek, said: "when someone we love dies, it is a time of great sadness. Funerals are significant events to mark the end of a person's life here on earth, and family and friends come together to express grief, give thanks for the life lived and commend the person into God's keeping. As we adapt to the threat of Covid-19 in our society the nature of funerals is having to change because we all need to be keeping people safe in line with government guidelines".
Government advice on funerals at the graveside or in crematoriums has changed during the crisis. The latest Wirral crematorium guidance - as at 6 May - is as follows:
To allow adequate social distancing, measures have been taken to protect the safety of the public and staff.
Families and Funeral Directors are asked to limit the number of mourners attending funerals, many of whom could be elderly and vulnerable, to no more than 15 mourners until further notice. Services will all be 20 minutes long. We very much hope that mourning families and friends will understand the need for this change.
It may be helpful to remember the deceased person and give thanks at home on the day of the funeral if you cannot attend. Here are three prayers which you may wish to use.
Dear God,
Thank you for ..... , for all that they meant to me and others.
I so wanted to say goodbye, to be alongside my friends/family.
Help me to know you are there,
Holding all my hopes,
Holding all those I love, especially ..... ,
And holding me this day in your loving arms.
Be close this day with your peace and hope.
Amen.
Loving God,
Life is so strange just now – I don't know what to do.
Comfort me with your presence, be with all who grieve
And give us strength and courage to face this and all the days ahead.
Amen.
God of love,
Surround all those I love,
Especially those I can no longer meet.
Be light in my darkness,
Be hope in my fear,
Be love in every moment,
And give me grace to face each day ahead.
Amen.
There are also resources on the Church of England website which may help you in your bereavement -
https://www.churchofengland.org/more/media-centre/news/sadness-grief-and-being-there
If you have any questions, please get in touch with Rev Heather Atkinson.
revheatheratkinson@gmail.com
Tel 01516395844

article by Helen Harvey
Wednesday 6th May, 2020
You must login to comment