Update on Covid 19 Plans- Personal Private Prayer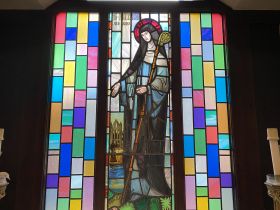 Dear Friends,
We are excited that the government is allowing churches to open for worship from 4th July, but on the Wirral we are not able to be rushing into it. The first baby step will be private prayer in Emmanuel church on Saturdays from 10.00 til noon. St James' a couple of weeks after.
Behind the scenes we have been putting the correct safety measures in place, working within Covid 19 guidance and risk assessment from the Church of England.
The Church of England is working very hard to keep up to date with government decisions and will be updated in due course regards public worship. We are listening to Public Health Wirral for local information, which has a bearing on how we move forward.
We are hoping that services will be happening for September. In the meantime we continue to pray for you and services will be provided on our Youtube channel St James with Emmanuel, New Brighton and we look forward to seeing you in due course.
Rev'd Heather Atkinson
article by Rev Heather Atkinson
Friday 19th June, 2020
You must login to comment