Special Lives- A Commemoration for the Faithful Departed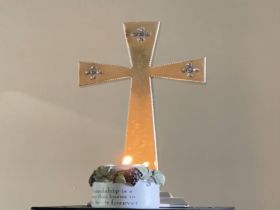 Special lives this year will take place mid week on Wednesday 4th November at 7pm so that the church can be Covid clean.
If you wish to have your loved ones names read out, please let me know on the forms provided or by email:- revheatheratkinson@ gmail.com by 2nd November. Also please can you let us know if you intend to come along. We are hoping to film this service.
Thank you, Rev Heather
article by Rev Heather Atkinson
Thursday 15th October, 2020
You must login to comment