Churches Count on Nature Week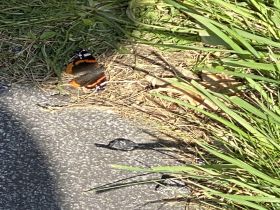 As a part of the redevelopment of the grounds around St James we have registered our involvement in a nature count during this period. The idea is for volunteers to come along during the week to Visit, Record and Enjoy whatever nature may be found. Starter guide packs are available along with forms to fill in recording the findings.
We will be running from Saturday 5th to Sunday 13th June and is part of the national C of E initiative "Caring for God's Acre".
What may be found are species of birds, insects, flowers and grasses, animals, moths and mushrooms. We want to know all of them.
We will record them all and enter them onto the national database which already has many thousands of sites and species recorded.
If you wish to be involved please contact Lynn Lloyd, John Codling or Heather to indicate when you would like to attend and help.
This is the link: Love Your Burial Ground Week — Caring For God's Acre

article by C W
Thursday 20th May, 2021
You must login to comment