90th Commemoration Service for Guide Dogs for the Blind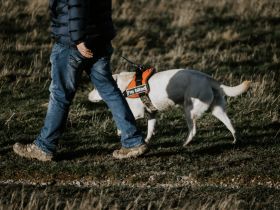 The first of its kind. A commemorative service for the 90th anniversary of Guide Dogs to the Blind will take place on 3rd October at St James Church at 11am.
Various members will be taking part and guide dogs will receive a blessing.
All our welcome.
Covid instructions. Singing is allowed but masks are required to be worn.
article by Rev Heather Atkinson
Thursday 16th September, 2021
You must login to comment