Midweek BCP Holy Communion with refreshments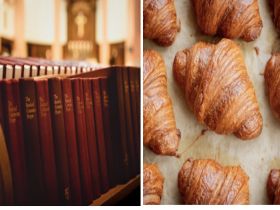 To add to the usual midweek service of Holy Communion at Emmanuel at 10.00am a midweek service begins at St. James.
On Wednesday 6th October 11.00am we will be starting a Midweek BCP Holy Communion at St. James with refreshments of croissants with Lesley's jam and tea or coffee afterwards.
This service will be on the first Wednesday of the month with a view of it happening more often if people would like that to happen.
If you would like to be a reader at this service please speak to Heather.
article by Rev Heather Atkinson
Thursday 30th September, 2021
You must login to comment