RNLI Christmas Cards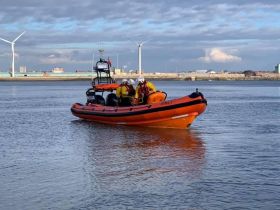 In support of our local Lifeboat station, a selection of Christmas cards will be on sale at the back of St James, after the 11 o'clock service, from Sunday 31st October until Sunday 21st November, inclusive, via Lynn Lloyd (New Brighton RNLI Visits Officer). Please note, sales will have to be cash only, as there won't be a card machine available.
The RNLI designs are very attractive, and people are always glad to receive them. Please support if you can, especially as the shop at the Station has been closed for so long.
Thank you, Lynn Lloyd

article by Admin Team
Thursday 21st October, 2021
You must login to comment