19th December Carols and Readings with Candlelight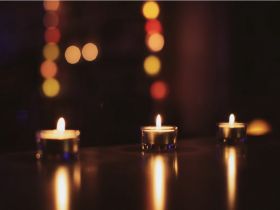 At 6.30pm on the 19th December a service of Traditional Carols and Readings with lanterns and Candlelight will be held at St James Church, New Brighton. St. James Choir will accompany the service and also sing for us. If you have a lantern please bring it along. A lovely way to celebrate Christmas.
Mulled wine and mince pies will be served after the service in a socially distanced manner and taken outside to socialise with under the current Covid omicron transmission.
article by Rev Heather Atkinson
Monday 6th December, 2021
You must login to comment