Funerals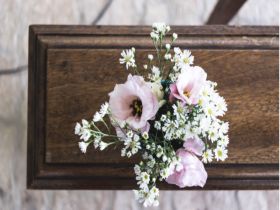 Church Family Funerals
Pamela Lovegrove's funeral will be on Monday 23rd May at 12 noon at St James. The Committal will be with close family. Refreshments at Wallasey Golf Club.
Rio Underwood (Allyson Brown's Mum):- Thanksgiving at St. James will be on Friday 27th May 12.30pm. The Committal is firstly held at Anfield Crematorium 11.20am.
Molly Starkey's funeral will be held at Emmanuel Church, Thursday 9th June at 11.30am followed by the Committal at Landican.
Do please pray for their families.
article by C W
Wednesday 6th April, 2022
You must login to comment