Summer Second-hand Book Fair on 23 July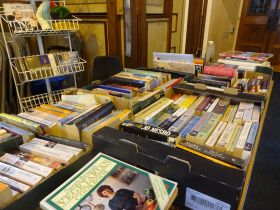 A Summer Second-hand Book Fair will be held at St James' Church, Albion Street, New Brighton on Saturday 23rd July from 11am-2pm. Free Admission.
Light refreshments will be available as well as the usual Preserves & Cake Stalls.
We are delighted to also have guest stalls including "Vintage Fairy" of Seabank Road and Philip Welsh, "Transport & Shipping Artist". Do come and join us to browse and enjoy a chat and refreshments.

article by Helen Harvey
Wednesday 22nd June, 2022
You must login to comment