Special Lives:- Commemoration of the Departed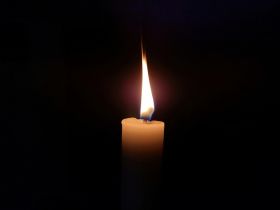 Special Lives is a service to remember our loved ones departed. Held on All Saints Sunday at St. James 30th October 6.30pm.
If you would like the name of your loved one read out, please email Rev Heather on revheatheratkinson@gmail.com by Friday 28th October.

article by Rev Heather Atkinson
Thursday 20th October, 2022
You must login to comment