ECO Church Award!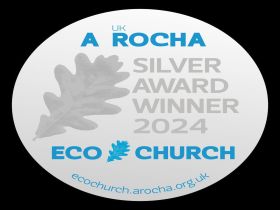 Great news! Emmanuel Church has become the first Church in Wallasey to gain an ECO Church award having achieved the Bronze standard.
The ECO Church project seeks to help Churches to address 5 key areas in caring for God's earth: Worship and teaching, Management of church buildings, Management of church land, Community and global engagement and Lifestyle. The aim of the project is to help churches identify their current level of attainment, towards an award, by completing a survey and then enabling them to plan how to accumulate more points to progress to a Bronze, Silver or Gold level.
St James is close to attaining Bronze which is impressive given the challenge presented by their unique building and scope of the land.

article by Rob O'Neil
Saturday 19th November, 2022
You must login to comment