Wallasey Gardening Society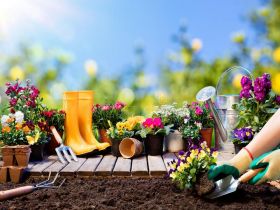 The Wallasey Gardening Society (WGS) has now re-started, after a long break due to Covid, at St. James Church, Albion St., New Brighton CH45 9LF. Meetings take place on the 3rd Thursday of each month (except August), at 7.30pm. Entry is open to all who share an interest in gardening, be it on a small scale with a balcony or a few pots, or for those with more space. Admission is £4 per meeting, which includes refreshments & free raffle.
The next 3 meetings will be as follows:
Thursday 19th January 2023 - Led by Carol Seery (of Wirral Environmental Network), on Perennial & Winter Veg.
Thursday 16th February 2023 - Led by Irene Ellis (Head Gardener of the beautiful gardens at Poulton Lancelyn)
Thursday 16th March 2023 - Led by Anne Litherland (Former Park Ranger & member of Wirral Environmental Network)
who will be speaking on Tree Planting
The meetings are attended by a very friendly group of gardeners who would welcome more members, both old & new. More events will be planned, such as visits to other gardens, under the Yellow Book scheme, which raises funds for deserving charities.
Why not come along? We'd love to meet you!
Lynn Lloyd

article by Helen Harvey
Saturday 14th January, 2023
You must login to comment