Choral Evensong for Good Friday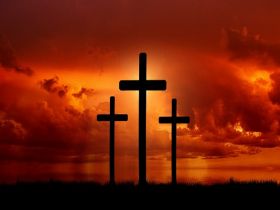 There will be a special service of Choral Evensong on Good Friday, 7th April, at 6.30pm.
Readings and music have been specially selected and will include the anthems Ave Verum Corpus by Byrd, Droop Sacred Head (from 'Olivet to Calvary') by Maunder. The setting of the Magnificat and Nunc Dimittis is by Walmsley in D minor and the responses are by Byrd.

article by Helen Jones
Wednesday 22nd March, 2023
You must login to comment