Coronation Events and Monday Big Help Day Events.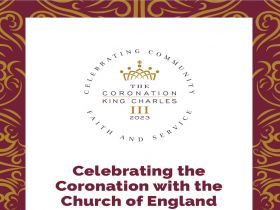 An important occasion in the life of our nation.
Pre Coronation Vigil to pray for King Charles will be held at St. James on Thursday 4th May at 7pm
Coronation Sunday 7th May - at Emmanuel, Family Communion 9.30am
At St James 11am will be a Family Service.
This will be followed by a picnic on the south lawn (Albion Street). Please bring your own pack lunch and cake will be provided. If it's raining we will go inside church in the narthex.
Do come and join us.
Monday Big Help Day:-
St James 10-12 Bring and Buy with Bacon Butties. Funds raised will go to the RNLI.
12-6pm Emmanuel Church: The uniformed organisations are putting on a free BBQ crafts, fancy dress competition ( King or Queen) etc.
article by Rev Heather Atkinson
Tuesday 18th April, 2023
You must login to comment